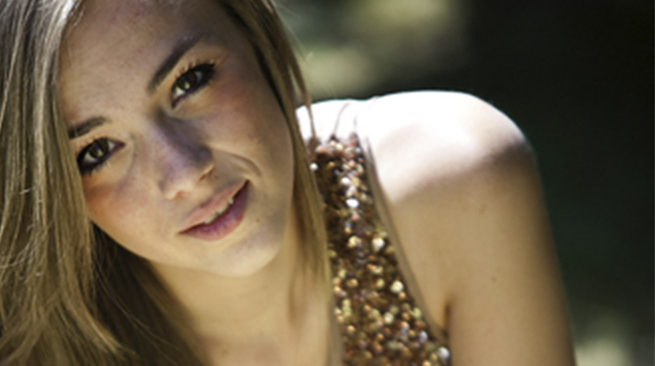 Human Hair vs. Synthetic Hair Extensions - Natural or Synthetic?
Cheap hair extensions - natural or synthetic?
Natural hair extensions
European hair extensions
It is not easy to find European human hair extensions. Any claim to be natural should be verified. Over 80% of European women subject their hair to periodic chemical treatments (colouring, etc.). This treated hair can only produce poor quality extensions. The percentage of European women who agree to lose their long hair is too low. With an average hair thickness ranging from 0.06 to 0.09 mm, European hair is known for being extremely fine and having an oval structure.
Even if we are able to make extensions with it, European blonde hair would barely increase the volume of your hair. 100% natural European hair is very rare on the market and comes from the countries of Eastern Europe and the Eurasian republics of the former Soviet Union (Georgia, Armenia, Belarus, Russia, Ukraine, Azerbaijan, etc.). It is generally light Caucasian hair with curls or waves. This hair is used in luxurious but cheap hair extensions which are 20 Inch long. They are known for being very fine and soft and are primarily used by brides. Usually sold as a ponytail, European hair is the most expensive type of extension.
Indian hair extensions
To this day, in India women voluntarily cut their hair at least once during their lives and give it as a gift to the gods. The hair is offered up at the temple of Vishnu at Tirupati in the state of Andhra Pradesh. The monks sell this hair and invest a large part of the revenue in the construction and maintenance of schools and hospitals. Choosing natural Indian hair extensions may contribute to mutually supportive development. Indian hair, also known as Brazilian strands is made into extensions just as luxurious as 100% virgin European hair. After the hair is collected in the temples it is sorted, washed, disinfected and packed. It is completely natural.  Because no chemical treatments have been used on the hair, the cuticle of the natural cheap hair extensions is intact and well preserved.
Before the Indian hair is cut it is completely plaited. This extra quality makes it easier to attach the extensions and easier to add highlights. Indian hair is classified by colour and volume. The hair can be over 1m long. Indian natural cheap hair extensions can last between 6 and 9 months and sometimes up to a year for high end extensions. If they are attached by a professional, the extensions retain the strength, shine and density of human hair and remain totally discreet throughout the time they are worn. The hair gets tangled only very rarely and dries just as quickly as your original hair.
Chinese hair extensions
Not all Chinese hair extensions are from China. They also come from Indonesia, Malaysia and Vietnam. Compared to European or Indian hair, Chinese hair is a dark black. It is thicker and stiffer than other hair. The tips of the hair are rounded at one end. Chinese hair is generally used for wigs. Before being made into extensions, we try to make the hairs finer by subjecting them to a chemical treatment. The hair can also be coloured according to the wishes of the customer. We plunge the hair in acid which totally destroys the cuticle and makes the hair dull. To give back the hair some shine it is covered with a layer of silicone, which makes them lose their natural character. The silicone does not withstand shampooing and disappears after 3 or 4 washes!  The hair loses its shine and will tend to tangle and break. Chinese cheap hair extensions are the cheapest on the market and only last for 2 to 3 months.
Synthetic hair extensions
Cheap synthetic hair extensions are the most economical choice. If you have selected this kind of extension you will be able to get maximum hair volume at a reasonable cost. Unlike the human hair extensions, synthetic hair extensions keep the shape that your hairdresser gives them for a long time. They will remain stretched down your back giving the appearance of natural long hair!In other styles they can stay curly, even in the wind and rain.
So that it does not become tangled, synthetic hair should be brushed frequently. During brushing, the knots must be dealt with. The average life of a top of the range synthetic wig is estimated at one year, low-end synthetic hair extensions last for between 1 and 3 months. These cheap hair extensions cannot be dried with a hair dryer or straightened. However, Modacrylic high end synthetic fibre hair extensions are ultra light. You can tell them apart from human hair. They can withstand heat up to 160°C.
Remy Hair
Remy Hair is not a commercial brand. In the human hair additions market, Remy Hair is internationally recognised as the best quality hair. It is the gold standard in upmarket hair care. It includes varieties such as Remy Hair weaves, Brazilian strands, extensions, wigs such as lace wigs and Indi Remy Bulk. Hair Remy Hair extensions are made using the best natural Indian hair. They are guaranteed to contain no acid or silicone. Because they are braided into a plait in the temple before being cut with the greatest care, Remy Hair has the cuticle intact. The hair is all facing the same direction from the root to the tip. Silky smooth, the hair can be straightened, curled, coloured and dried. Because they are undetectable, Remy Hair extensions give you the volume and length of hair that you are missing. They are often worn for weddings. Cheap Remy Hair extensions sold with an Indian certificate of authenticity have a lifetime of one year. So, after much deliberation, with all the facts in hand, you, the consumer has to decide whether to opt for the economy option of synthetic hair or pay a little more and choose 100% human hair. We believe that the answer is an obvious one and one we'll explain now. The truth is undeniable, synthetic hair extensions are never going to look as authentic as Remy Hair extensions do. The lustre and body and all-round natural colour are not something that science can yet replicate, meaning that there is only one option if you want a guaranteed hair extension solution that will look every bit as good as if it were your own hair and that option is extensions made from real Remy quality human hair. Also, taking into account that synthetic products are not nearly as robust as Remy hair, which is able to be styled, coloured and even straightened, you'd be forgiven for forgetting you're wearing them. It is the full natural hair experience and one that must be seen to be believed. Most don't go back once they're tried natural hair extensions. They may cost a little more than synthetic hair extensions, but when you're wearing your Remy hair extensions, you will know where you extra money went. Even the best synthetic hair extensions can't come close to the way that Remy human hair is able to be blended in with your original hair and as looking natural is all that really matters to the wearer, the choice is easy if you're deciding between the two. Remy Hair Extensions versus the best synthetic hair extensions? We go for 100% Remy Human Hair every time!

Copyright protected by articles L. 111-1 and L. 123-1, of the French Intellectual Property Code.