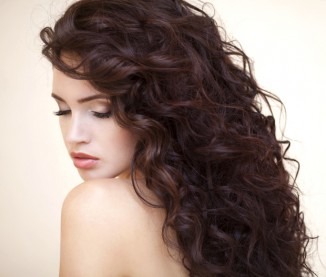 Cheap Hair Extensions - Choice of hair extensions and prices
Wide choice of hair extensions and prices
Choice of hair extensions
Human hair extensions
The overall cost of having cheap hair extensions is split into two parts: the purchase of the hair extensions and their application. When purchasing hairpieces, the following factors affect the cost of the hair extensions:
- Hair type: natural European hair is more expensive than Indian hair. Remy Hair costs more than other types of Indian hair or other Asian hair (Chinese, Vietnamese, etc.).
- The number of pieces: for every hair type, there is a price per article and a price per pack. The weight of hair extension packs vary depending on hair type, and the number and density of the pieces it contains.
- The head area to be covered: for Indian Remy Hair, also known as Brazilian weave, one pack weighs 100g and contains 75 strands. One package will only cover half of the head. To cover the entire head, 2 kits are required.
- The width of the hair extensions weft: this is measured in Inch, and each size in Inch has an equivalent in inches. For Brazilian weaves, weft widths range from 12 to 35Inch. For Remy Hair extensions, weft widths range from 16 to 35Inch.
- The certificate of origin and the route: these certifications are proof of authentic products that can be trusted. Other types whose origin is unknown can be a mix of natural hair, synthetic and sometimes animal fibres!
- The place of sale: for the same extension hair prices on the Internet are less than at specialist shops or supermarkets. Prices in major cities or upmarket areas are higher than in other places.
- Colours: there are more than 15 different colours for natural hair extensions. The most in-demand colours are slightly more expensive than the rest.
Synthetic Hair Extensions
The price for cheap synthetic hair extensions is much lower than human hair extensions. Good quality synthetic hair extensions are made using Kenakalon fibre. It has a brilliant shine and is considered similar to human hair. Thickness and length vary according to the type of product. The life span of synthetic hair extensions can range from 15 days for low-end products, to 3 or 4 months for the Japanese fibre. The highest prices are for 100% Kenaklon synthetic hair weaves and ponytail synthetic hair extensions. The India-Cordon and Love Hair extensions are examples of this type of hair addition. The lowest prices are for one piece or addition for braids.
Price of extensions
Hair extensions can cost between £150 and £2,500! Attachment can sometimes cost more than 2/3 of the final price. If you choose to purchase your hair extensions from a hair salon and have hairdresser attached them, you should know that the overall cost includes removal of the extensions at the end of their life or in the event of any problems. In the following example for natural hair, Remy Hair has been used:
- Natural Indian hair weaves or Brazilian weaves: The price of a 100g pack containing 75 pieces to cover half of a head will vary depending on the width of the weft. Prices range from £80 for a 12-inch weft to £177 for one of 36 inches. For full head coverage, these prices must be multiplied by 2 (2 packs).
- Smooth or wavy hair extensions: prices range from £35.50 for a pack of 25 pieces or grams and a width of 16Inch to £72 for 25 pieces 35Inch long. To cover half of the head, you need to purchase three packs of 75 strands. To cover the entire head, the price of the package must be multiplied by 6.
- Synthetic hair, the price of entry-level hair extensions ranges from £20 to £25 for 4 x 28 Inch wefts. High end extensions of the same kind cost between €150 and €160. High end wavy hair extensions are around £250.