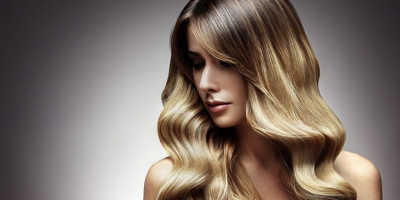 Some of the Most Notorious Celebrities Who Have Hair Extensions
Some of the Most Notorious Celebrities Who Have Human Hair Extensions
If you have ever been confused by your favourite celebrities' sudden hair growth, don't worry. They may be celebrities, but they aren't sorceresses and chances are that they have been using hair extensions to give off the illusion of a luscious mane. Their reasons for doing this are just the same as anybody else's, though celebrities may have more of an obligation to stand out and change their appearance more frequently.
Whether they are covering up a crisis or want to do something different, you may be surprised at some of the celebrities who notoriously mix their natural hair in favour of what they may consider being a more impressive look. While some stars make no effort to hide their hair extensions, others pull off a more subtle look that is often unnoticeable.




Jennifer Aniston
Years ago, Jennifer Aniston somewhat famously attempted the extension look with the glue method, which resulted in a hair horror story that she has shared in numerous interviews. While her lack of success was likely due to an inefficiency in extension technology, other methods such as the pre-bond hair extensions improve the overall quality and experience of hair extensions and makeup one of the primary ways that most women pursue.



Kim Kardashian and Kylie Jenner
While the Kardashian and Jenner families are most likely guilty of hair extensions as well, Kim and Kylie appear to be the most adventurous and switch styles most often; that is unless they are actual sorceresses. One thing for sure, that is that their extensions are extremely top-of-the-line and likely natural human hair extensions, which are usually the highest quality and the easiest to maintain. However, the rapid changes may suggest some clip in hair extensions that make for a more natural transition.

Beyonce
Spending years in the spotlight and remaining a prominent figure in the music industry even today, Beyonce had plenty of time to experiment with hairdos and extensions and most definitely has while still managing to look extremely natural. She's gone from short to long and wavy to straight time and time again, and the aid of hair extensions allows her and other celebrities to do this with ease.



Katy Perry and Lady Gaga
Both of these women have experimented with colour and other more exotic hairstyles that have involved some hair extensions. Whether they be tape-in hair extensions, which are relatively new, or any of the other extension methods.
Hair extensions are available in a variety of colours, making experimenting with hair in this way simple, and it eliminates the risk of damaging your natural hair by dyeing it. Whichever style of hair extensions you use, these women prove that with a little imagination, you can easily create some incredible hairstyles with the help of hair extensions.
While many celebrities are open about their extensions, there are still those who may never reveal their secrets.