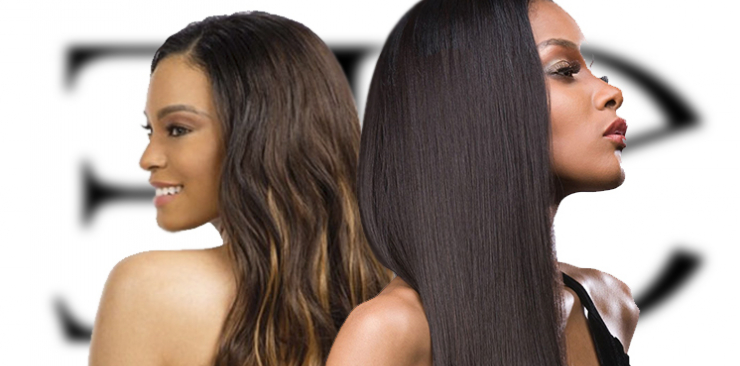 Choosing Between Micro Rings and Micro Bonds hair extensions
Choosing Between Micro Rings and Micro Bonds human hair extensions
When you're looking for the right hair extensions, it's important to remember that not all extensions are the same. The best way to get customised hair extensions is to work with a salon-like Expert Hair Extensions who can create a unique look for you. Instead of relying on just micro rings hair extensions or only micro bonds, you can choose a combination of the two to ensure you have the most natural and attractive look.

Micro Rings human hair extensions UK
You want to make sure that the micro rings used on your hair are high quality and built to last. Look for micro rings that will not shed and allow the hair to be 100% reusable so that it will cut down on the cost of reapplications. Besides, with micro rings, the keratin bond won't be fused with your hair. Micro rings tend to last longer than micro bonds and will stand up better to oily hair. While results may vary, you generally need a re-fit around every 3 or 4 months.

Micro Bonds human hair extensions UK
Micro bond extensions will be applied to your hair using soft keratin glue that is much gentler than glue and makes the bonds significantly more comfortable to remove. The bonds extensions are secure and around the size of a rice grain, which is very discreet and comfortable so that people who have very fine hair can enjoy extensions without them being visible. Micro bonds – or pre-bonded hair extensions - are perfect if you want extensions along the fringe of your hair, and since they are so gentle, they won't cause any damage to your hair. This versatile method is incredibly discreet but unfortunately can't be used for reapplication, and most people need to have new micro bonds applied every 3-4 months.
The best way to get a personalised look that will update and improve your appearance is to have a combination of both micro bonds and micro loop hair extensions (micro loops). This will make it easy to have a natural look that includes micro rings for the majority of the hair with micro bonds in visible and prominent areas. With the bespoke application, you're sure to get the perfect hair of your dreams.