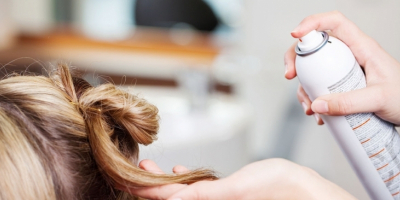 Three Unique Ways to Style Your New Extensions
Three Unique Ways to Style Your New Extensions


While it's very common for people who have recently gotten hair extensions to think that all of the styling needed is to clip their new extensions into their hair, there are actually some amazing ways to style extensions. Now that you have thicker and longer hair, it is time to try out three fun ways to style your new hair extensions that will give you an interesting and attractive look in very little time and with very little work.

Enjoy a High Pony
Without enough hair, a high ponytail tends to look a little strange, making it an ideal hairstyle when you have extensions. Your first step is to clip hair extensions backwards in order to ensure that they are going to be facing in the correct direction. This is easily accomplished by flipping your head upside down and clipping your extensions in, starting from the nape of your neck.
When your extensions are all in, simply flip your head back up and bring your hair and extensions together into a high ponytail. It can take a little practice to learn how to clip your extensions in backwards, but once you master this technique, you will never have to worry about a thin or boring ponytail again.

Try a Fishtail Braid
While braids are very popular for women of all ages, a fishtail braid is luxurious and a little bit more classy than a normal three-strand braid. They only look their best when you have plenty of hair to work with, which is why they are ideal for women with hair extensions. You can simply clip your extensions in like normal to create this look, but make sure you brush them thoroughly so that there are no tangles or snags.
Bring your hair over one shoulder in split into two equal halves. Then you'll be able to create your fishtail braid by a pulling thin sections of hair from one half and crossing them over to the other. It's important to keep the sections that you pull thin and also the same size so that your fishtail braid does not look lumpy. Make sure to braid to the tips of your hair and then secure your braid with a clear band.

Enjoy Curly Hair
Curling your extensions is a wonderful way to get a lot of volume quickly and easily. By curling at your extensions before you add them to your hair, you will find that this is a much more manageable and that all of your curls will be even. Simply tone your hair one section of the time, using a large widths of your extensions so that you do not end up with over-styled hair. To protect your extensions, make sure to use a heat spray first and keep your tongs on a low setting.
After curling your extensions, clip them into place and then use your fingers to blend your extensions in with the rest of your hair. Using a product to boost the shine of your hair will ensure that not only does your hair look lustrous and healthy, but that your extensions blend in as well.
Try one of these three fun styles when you are looking to create a new and updated look with your extensions