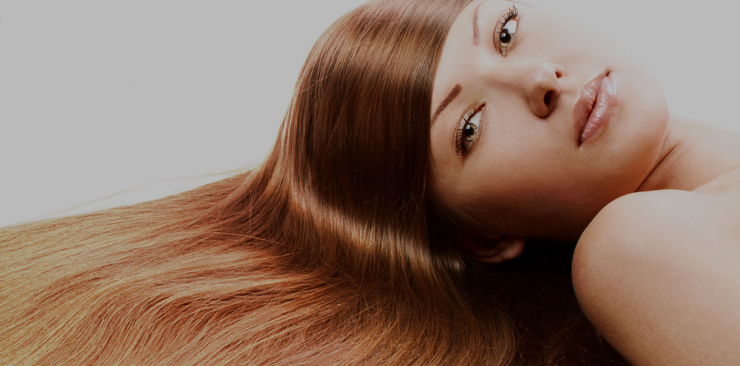 Natural hair extensions Remy hair – Attachment methods
Natural hair extensions - attachment methods
Pre bonded hair extensions
In Europe, the most common hair extensions attachment method is pre bonded. Also known as hot Fusion, this technique is used for men as well as women. The method is only used for hair that has been certified 100% natural and where all strands are in the same direction. Depending on the required effect (volume, length, etc.), the number of pieces used for hot fusion hair extensions can vary between 10 and 150. The extensions can be straight or wavy. To start with the end of each strand is pre-tipped with solid Keratin. Keratin is glue and is safe to use on your pre bonded hair extensions.
The colour of the glue always match to the hair colour. The hairdresser uses heated pliers to melt the Keratin tip onto existing hair 0.4Inch from the root. The cheap hair extensions are attached to this hair. Pre bonded hair extensions cannot be attached to curly hair. Don't forget that while wearing hair extensions, your hair will grow between 0.4 and 0.8 inches per month! Because of this, and to keep the keratin tips well hidden, hairdressers should reposition pre bonded hair extensions at least once every six weeks.
Micro ring hair extensions
There are many different methods for cold attachment of cheap hair extensions. The following five methods are of particular interest:
- Partial or Skin Weft extensions: these are attached by hand. In this method, a resin is used to stick the hair extension weft, which is on an ultra-thin silicone tape, to the customer's hair. This aim is to cover an area where the hair is thin to increase the volume.
- Micro ring hair extensions using the Brazilian knot method: attachment is done strand by strand. A strand of extension hair is attached to a strand of the natural hair using an Elastex elastic thread. This thread is the same colour as the hair. The procedure takes between 4 and 5 hours.
- Micro ring hair extensions Weave: using an African method, first the natural hair is braided into cornrows. Then the softest and longest extension pieces are sewn to these natural cornrows. The success of this method depends on your patience (4 to 5 hours), the skill of your hairdresser and the quality of your cold attachment hair extensions (human hair).
- Micro ring hair extensions using Connectors or ring extensions: this procedure is more detailed. The strand to strand method involves placing a hair extension strand and a strand of the customer's hair into a metal ring. This ring is then squeezed closed using a particular pair of pliers. When using this method, successful cold attachment of the hair extensions relies on you selecting Remy Hair or other natural Indian hair of similar quality.
- Instant weave method, also known as adhesive tape or Invista Track extensions: this American style quick weaves involve glueing an adhesive tape on either side of the natural hair, directly on the scalp.
Clip in hair Extensions
Cheap clip in hair extensions is an obvious choice for more than one reason. Choosing cheap natural clip-in hair extensions is a solution combining value for money and hair quality. Cheap clip in hair extensions can be used to increase the length or volume of your hair. Mini clip-ins can be used to add a variety of colours to highlighted hair. You can choose whether your clip in hair extensions should cover your whole head or just the nape of the neck. You can select one of the following -two products.
- Cheap clip-in hair extensions: Despite their relatively low price, they are made using wefts of human hair. They are used to cover all of the head. Each clip in hair extensions piece has small clips at either end which hold the hair and are used to attach them in place. They are sold in sets of 3 or 4 wefts, with different widths as required or in single wefts 12Inch wide. When purchased separately, two wefts are needed to cover the back of the head and the neck, and 3 for the whole head. These pieces are then attached close to the scalp to prepared sectioned hair. The clip-in wefts will blend in with your natural hair.
- The half wig is a clip-in hair extension which covers from the ear level to the nape hairline. They are usually made using synthetic hair. Only one of these extensions is required.
Ultrasonic extensions
The latest cheap hair extension attachment system is ULTRASONIC 5 000. It's is a pair of pliers connected to an ultrasound machine. Ultrasound vibrations are produced instantly at the tips of the pliers using electronic controls. Using no heat, it softens the keratin tip to bond the hair extension at 0.2 Inch or 0.4Inch from the scalp. Unlike thermal fusion, there is no reduction in the adhesive quality of the keratin. The ultrasonic method can be used to perform strand by strand attachment or attachment of wefts of 10 to 20 strands.
Using the ultrasonic method to attach natural hair extensions has many advantages. Unlike laser attachment, sound waves have no detrimental effects on your scalp. The absence of heat means there is no damage to your hair. Ultrasonic attachment of one strand takes just 4 seconds! A full head (100 to 150 strands) takes between 40 minutes and one hour! No excess keratin is used. Because the keratin tips become entirely invisible, ultrasonic fusion is especially recommended for women with fine hair.