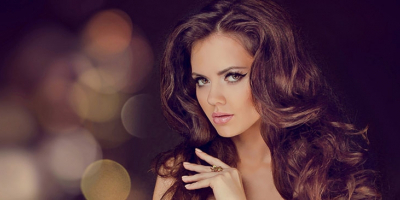 How to Choose the Best Hair Extensions
How to Choose the Best Hair Extensions
It's a question asked by thousands of women every day:
What are the best hair extensions on the market? If looking for a fast, effective and affordable way to boost length and volume, what are the best hair extensions money can buy?
As always, choosing the best hair extensions means considering your requirements, personal preferences and available budget. Now more than ever, good hair extensions from reputable providers can be surprisingly affordable. Therefore, what matters most is first determining the best place to buy hair extensions and gain access to independent advice.
It's merely a case of considering the best types of hair extensions on the market, along with how to select the ideal extensions for you personally.
Human Hair extensions
Ask any professional which hair extensions are the best and chances are they'll immediately say human hair extensions. While synthetic hair extensions have the potential to be great, nothing replicates the look and feel of human hair like real human hair. Human hair extensions are significantly more durable than synthetic, allowing them to be dyed, heat-treated and styled in the same way you would your hair.
Synthetic Extensions
If you do decide to go with synthetic extensions, the most immediate and obvious benefit is the lower price. The problem being that while synthetic extensions may look incredibly lifelike at first, they have a significantly shorter lifespan than human hair extensions. They are also far more fragile and cannot be dyed, styled or used with heated appliances like curlers or hair dryers.
Hair Extension Attachment
There are several different methods by which hair extensions can be attached. Your requirements will determine the most appropriate way, the hair you currently have on your head, the type of hair extensions you decide to go with and your budget. Always discuss the available options with your stylist in full, to ensure you choose the most appropriate attachment method available.
Colour Coordination
Try not to underestimate the importance of selecting the perfect colour for your hair extensions. If sourced from a leading specialist, human hair extensions are available in just about every colour and shade imaginable. Whether you're looking to accurately replicate the colour of your existing hair or want to go for something a little different to create an interesting contrast, think carefully before going ahead. If in any doubt, arrange a consultation ahead of time.
Maintenance of Hair Extensions
One of the most significant benefits of buying the very best human hair extensions is the elimination of additional maintenance requirements. As they are made of human hair, they only need to be looked after to the same extent as your existing hair. By contrast, it may be necessary to be considerably more careful if you choose synthetic hair extensions.
Hair extensions safety
Last but not least, one of the most important reasons to work with an established hair extensions specialist is to safeguard your hair and scalp long-term. Attached professionally, hair extensions can be completely safe and will not do any damage to your natural hair or scalp. While it may take a week or so for the initial tightness and discomfort to subside, quality hair extensions pose no risk whatsoever to the health of your hair and scalp.